The Right Course for Clinical Studies
Devising and implementing comprehensive action plans for bringing studies into compliance is where IMARC excels. Our unique combination of medical research backgrounds can provide you with proven expertise for drug, device, biotech and physician-sponsored studies.
Assess. Analyze. Advise. Apply. Advance.
Every phase counts and IMARC can contribute to your success on any – or all – of these levels. You'll find our specialized experience is as extensive as it is broad...
Therapeutic Training
Cardiovascular
Gastrointestinal
Genitourinary
Neurology
Orthopedics
Women's Health
Wound Care
Oncology
Pediatrics
Investigative Intellect
Autologous Muscle Derived Cells
Combination Products
Chemotherapeutic Agents
Drug-Eluting, Balloon-Expandable and Self-Expanding Stents
Endovascular Grafts for Treatment of Aneurysms
IVC Filters
Atrial Appendage Devices
Balloon Catheters
Wound Matrices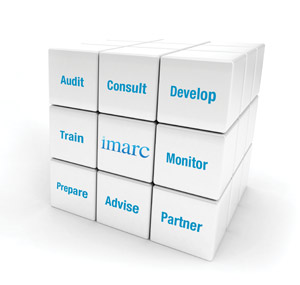 Whether you're a site, sponsor or CRO, IMARC ensures every move you make is calculated to line-up with what you set out to achieve.
For additional information on IMARC Research, please contact John E. Lehmann at 440.801.1540.