Built to Be The Right Fit for You
Every relationship IMARC develops is based on flexibility and adaptability because your needs are unique. These are the types of partnerships IMARC enters…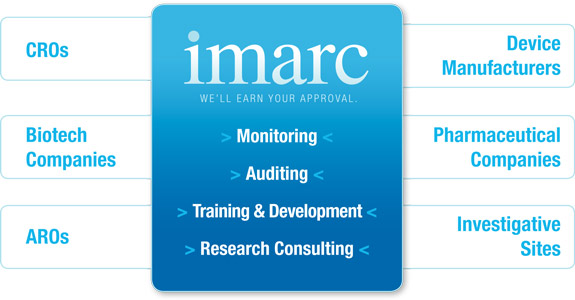 Your success depends on meeting benchmarks. When it comes to deadlines, the data on IMARC speaks for itself. We set out to beat them, not meet them … and we usually do.
Knowledge and experience go a long way. Ours will take you even further with industry credentials that span: medicine, nursing, biomedical engineering, pharmacy, public/mental health and more. IMARC supports certification of eligible employees and 100% of all eligible employees pursue those certifications.
For additional information on IMARC Research, please contact John E. Lehmann at 440.801.1540.